Major stockists of fantastic brands at highly competitive prices, we at Parc Golf Club strive to meet all of our customers' needs and pride ourselves on customer service. We are fortunate to call upon two PGA professionals who can share with all their vast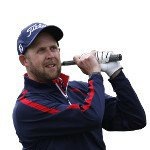 Brian Lee - PGA Head Professional
As the PGA Head Professional, Brian is actively involved in the day to day operations of Parc Golf Club. Brian is always readily available in person by email or phone to ensure that all members, guests and visitors enjoy our facilities. Brian is a vastly experienced Class "AA" PGA Professional with an established background as a player, coach & custom fitter. When it comes to their equipment Brian is trusted by many golfers including Tournament Professionals Phillip Price, Stuart Manley, Rhy
---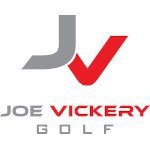 Joe Vickery - PGA Teaching Professional
Joe turned professional in August 2012 after a very successful Amateur career representing Wales both Nationally and Internationally at all levels.
In 2006 Joe was winner of Welsh Schools Championship, in 2007 he won both the Welsh Boys Open Stroke Play and Match Play and in 2008 Joe reached the semi-final of The Amateur Championship.
Joe is currently a full time coach teaching out of the Parc Golf Club in South Wales. Since starting his PGA qualification in September 2012, Joe has switched his focus to coaching and developing young golf talent in Wales. In January 2012 Joe started working with National Wales coach Neil Matthews coaching players age 9-12 in the first ever Golf Union of Wales' Nursery Squad. Joe has now moved on and from January 2017 he is now the coach for the Golf Union of Wales' Academy B Squad.
In December 2013 Joe was appointed by the Gwent Golf Union with the task of getting new juniors to join Gwent Golf Clubs. As well as being a development coach Joe became Gwent Golf Union's Under 16 & Under 18 coach in 2015 to which the team went on to win the Channel League for the very first time.
Joe's goal in coaching is to provide all pupils with solid fundamentals and to give every pupil an understanding of where they can improve, whether they are a junior or a senior.
---