Repair Services at Parc
We run a comprehensive repair service here at the Parc Golf Club with all work carried out by PGA Professionals.
Work undertaken includes....

Re-Grip
Re-Shaft
Re-Glue
Shorten / Extend Clubs
Straightening of Shafts
Loft / Lie Adjustments
For further information and price quotes please contact the pro shop directly on 01633 680933
or click here.
Custom Fitting at Parc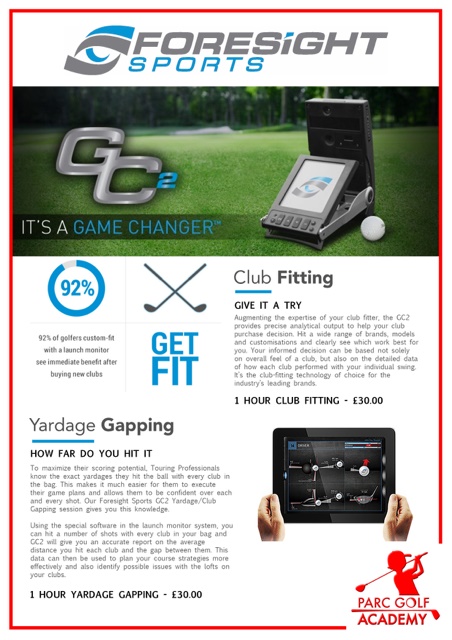 To book a fitting please click here.